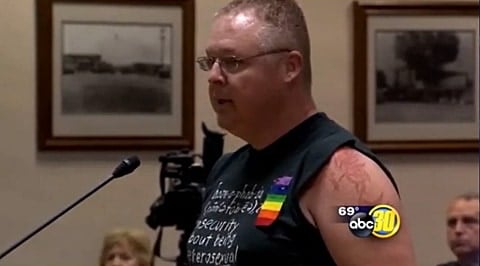 In 2009, Porterville, California's City Council faced outrage from some of the community after it passed a resolution publicly supporting Proposition 8. Now the town is in a heated debate over plans by some of the Porterville City Council members to rescind an LGBT Pride proclamation made by the city's mayor, Virginia Gurrola.
An overflow crowd turned out at the City Council meeting on Tuesday night and some heated debate took place.
According to ABC30, "several council members want the proclamation rescinded and a resolution be voted on instead, calling June a month of community charity and goodwill to all in Porterville."
Watch their report, AFTER THE JUMP…