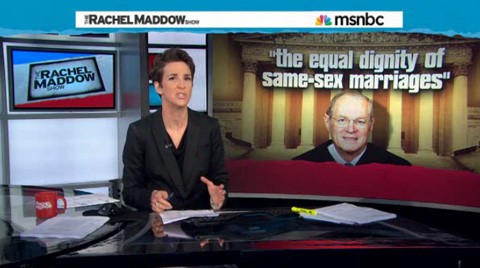 Rachel Maddow offered some thorough coverage of yesterday's Supreme Court events, noting the vast instant changes for so many gay couples across the nation and internationally for couples seeking immigration rights.
She also touched on Justice Scalia's rage, spoke with Prop 8 plaintiffs Sandy Stier and Kris Perry, and spoke with Edie Windsor's attorney Roberta Kaplan about the DOMA ruling.
Watch, AFTER THE JUMP…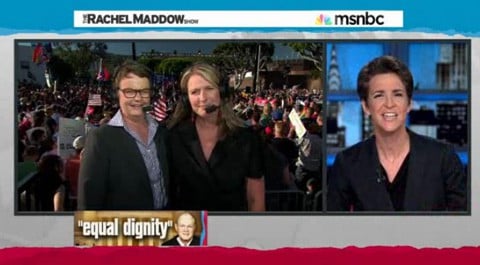 Gabe the intern, the DOMA project, and the way the Court ruling yesterday instantly changed people's lives.
Visit NBCNews.com for breaking news, world news, and news about the economy
Prop 8 plaintiffs Kris Perry and Sandy Stier:
Visit NBCNews.com for breaking news, world news, and news about the economy
And the telephone calls from the President, and Edie Windsor:
Visit NBCNews.com for breaking news, world news, and news about the economy