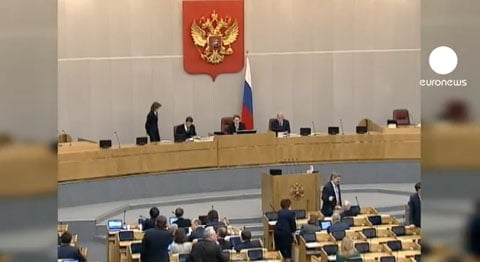 A disgusting action was taken today by Russia's lower parliament as it voted unanimously for a ban on "gay propaganda", the AP reports:
The lower house of Russia's parliament has overwhelmingly passed a bill that stigmatises the gay community and bans the distribution of information about homosexuality to children.
The State Duma voted 434-0 with one abstention to approve the Kremlin-backed legislation, which imposes hefty fines for holding gay pride rallies or providing information about the lesbian, gay, bisexual and transgender community to minors.
The upper house still needs to approve the bill and Putin still needs to sign it.
Both are expected to happen.
Earlier today…
Russian Schoolboys Kick Gay Rights Activist: PHOTO
Gay Activists Attacked, Arrested in Russia as Passage of Homophobic Bill Looms: VIDEO