In the wake of today's Supreme Court ruling on Prop. 8, overturning it on the grounds of standing, Governor Jerry Brown has announced that same-sex marriage is to resume in California within weeks, the LA Times reports: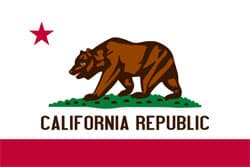 "'I have directed the California Department of Public Health to advise
the state's counties that they must begin issuing marriage licenses to
same-sex couples in California as soon as the Ninth Circuit confirms the
stay is lifted,' Brown said in a statement."
Local officials in California say they're prepared to begin issuing marriage licenses to same-sex couples as soon as they get the official go-ahead:
"'We're pretty much ready to go,' said Cathy Darling Allen, the clerk
for Shasta County and the head of the California Assn. of Clerks and
Election officials. 'In 2008, we had some assistance from the state
Department of Public Health in making marriage license forms gender
neutral. We continue to use those forms today. So the mechanics of the
process are ready to go.'"
The LA Times also reports that California Attorney General Kamala Harris will be issuing a statement later today providing further details as to the state's plans for re-implementation.  Though rulings issued by the Supreme Court tend to take 25 to 30 days to take effect, there is some speculation that same-sex marriage could resume sooner given that the lower courts had already ruled against Prop. 8.