NOM's Maggie Gallagher reacts to the SCOTUS ruling: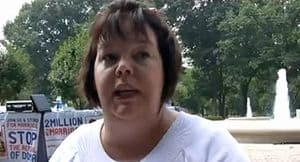 Justice Kennedy has invented a new standard of 'heightened scrutiny' for laws which are new or unusual—that is to say most new laws: "DOMA's unusual deviation from the usual tradition of recognizing and accepting state definitions of marriage here operates to deprive same-sex couples of the  benefits and responsibilities that come with the federal recognition of their marriages."  Kennedy unfairly and illegitimately makes "custom" and 'tradition" a sufficient reason to overturn the democratic branch of government—a standard which has never been applied when Congress passes new laws that affirm new leftist values.  Kennedy's decision is not law, it is Justice Kennedy's moral values written into our Constitution, and interfering with our rights as Americans to pass laws that accord with our values on marriage."  Kennedy's decision is the Roe v. Wade of this generation, not this generation's Brown v. the Board of Educations," said Gallagher, "Like Roe,  stepped in to disenfranchise millions of voters' concerns to tilt unfairly the scale of justice controversial moral issue trending in a liberal direction. 
But like Roe the deep questions involved in marriage will not simply go away:  At the heart of the gay marriage argument is an untruth: unions of two men or women are not the same as unions of husband and wife; The law cannot make it so, it can only require us to paint pretty pictures to cover up deep truths embedded in human nature.