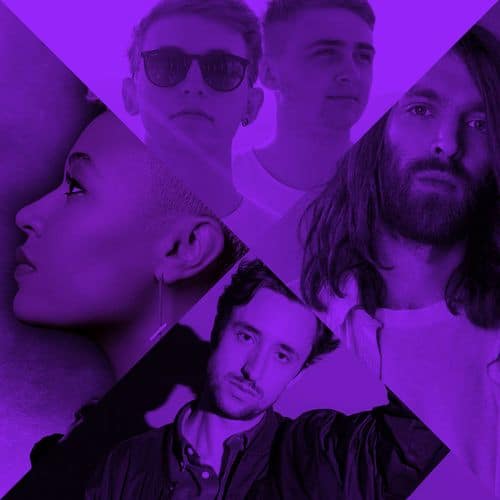 BY OCCUPY THE DISCO / RU BHATT
The OXD Mirror is a weekly music column brought to you by the boys of OCCUPY THE DISCO (OXD), a New York City based collective created by three music lovers, Ru Bhatt, Josh Appelbaum, and Tadeu Magalhães, who want to share their love for disco, house and dance music with the world.  
Rudimental feat. Emeli Sandé – 'Free (Kasiorama Final Remix)'
You may remember Rudimental from their deep house sleeper hit, 'Spoons,' I recommended the Charli XCX cover last year, and more recently, featured it on my latest podcast, Ru-Mix: Fierce. The UK producers (a quartet) have crossed my radar a few times since then but it wasn't until the release of 'Free' that I found myself captivated once again. The song features Emeli Sandé, whose haunting voice tells the liberating tale of not conforming to someone else's ideals. Germany's Kasiorama transforms the breathaking original into an addictive, soul searching dancefloor ready ballad.
Jacques Greene – 'On Your Side ft. How To Dress Well'
Montreal producer Jacques Greene enlists breakout star and R&B crooner How To Dress Well (Tom Krell) on the lead single of his latest EP On Your Side. Krell's intimate vocal treatment and signature falsettos (made famous by his own hit '& It Was U') are supplemented by Greene's deep house treatment creating a style that's best described as "electronic R&B." Greene's pulsating bass drum loops and buried synths complement Krell's undulating lyricism which highlight his need for a "straightforward sign."
Poolside 'If We Make It'
The California-based daytime disco act known as Poolside moves towards uncharted waters with their latest surprisingly uptempo release: 'If We Make It.' The song, available as a free download, is the lead single off of their latest, yet-to-be-announced album. The upbeat, shimmery, sun-drenched production juxtaposed with the melancholic memory induced lyrics provide a fresh departure from Poolside's previous efforts.
Phoenix – 'Trying To Be Cool – Breakbot Remix'
Phoenix's latest album, Bankrupt!, may just have only been released last month but there has been a steady stream of remixes (including those by Blood Orange and Hot Natured) to keep OXD fans happy. The French band's second single, 'Trying to Be Cool,' has been given a groovy nu-disco treatment by fellow country man-Breakbot. While the original song is very light, Breakbot's spin includes a funky groove provided by jumping guitar riffs and a bouncing bassline that melds beautifully with lead singer Thomas Mars' wisftul lyrics.
CONTINUED, AFTER THE JUMP…
White Water – 'Daylight'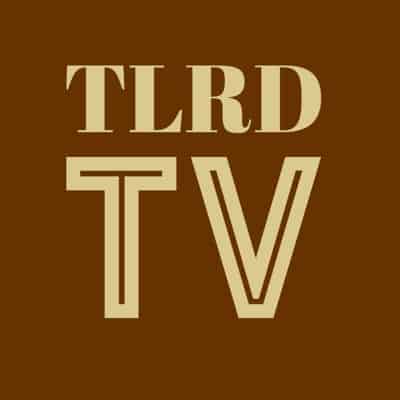 French electro duo Bot'Ox teams up with Adelaide producer Surahn Sidhu, better known as Sidwho? to create White Water, a nu-disco act that apparently has an affinity for mermaids (see video above). What's great about 'Daylight,' their latest release, is that it starts out rooted in a retro disco sound but it eventually adds house elements at the 3:40 mark which lends a modern element to the song. If that's not enough of a party for you, check out the equally exciting Jacques Renault Remix.
Liberty X -'Just A Little Bit (AppleBottom's Bootie Shakin Bootleg)'
Bristol based British producer Applebottom first caught my ear with his Whitney Houston-sampled 'All Nite,' a hard hitting club banger that has become quite popular among house music DJs. His remix of Liberty X's 2001 hit, 'Just A Little Bit' stays true to his signature "booty shakin'" vibe with its deep basslines and impressive production. While the song is rooted in dance, its deep house elements and off-beat hi-hat only highlight Applebottom's talent, showing he's a force to be reckoned with on the music scene. 
Innershades – 'That Girl'
Innershade's 'That Girl' starts with an initially "intentionally unfinished" sound: a repeated vocal sample, toms and a nostalgic pad. The song eventually turns into a remarkable house music banger complete with rave-sounding keys that give it Chicago-house homage status. It may be a departure from the vocally driven tracks I tend to like but the late night vibe of this song gives it an irresistable quality and I'd be remiss not include it on this week's Mirror.
Disclosure – 'When the Fire Starts to Burn'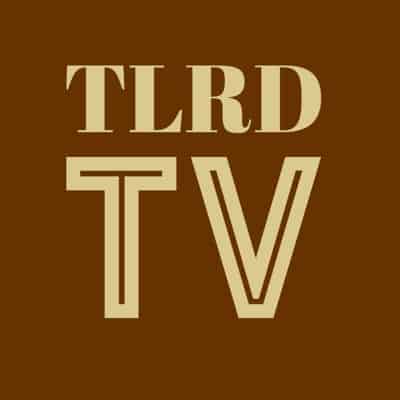 Every year there's that album that just blows you away, and you can't help but listen to it over and over again. This year, it's Disclosure's Settle, which was just released this week. I've been following Disclosure since their Lady Gaga influenced track, 'Linstigator,' which I featured on one of my favorite podcasts ever, Anticipating, and I am incredibly excited for their first full length release. The album highlights the rare intersection of pop and garage/deep house music and is easily the best album of the summer. The UK duo just released a video for the record's firecracker opener, 'When a Fire Sets to Burn,' an instrumentally driven track unlike much of Disclosure's previous vocally-based hits. The track is replete with frenetic drums and a repeated vocal sample that give it tireless energy. The band of brothers will be in NYC on August 6 for a Central Park Summerstage show with TNGHT and Julio Bashmore, and we highly encourage that you join us as we Occupy The Disco.
(OXD) curates and recommends music events to the gay community in NYC—in an effort to move the focus of the nightlife scene beyond the promoter and venue and to the music itself. OXD's goal is to educate, entertain, engage and empower the gay audience to reclaim their ability to question and experience the unknown. The OXD Mirror will serve to showcase tunes that are definitely off-the-beaten-path but rightfully deserve the attention of the gay ear.
This week's post was written and curated by Ru Bhatt. Check out more of his music picks on his podcast, The Ru-Mix and on Made In Brazil.

Be sure to check out these tracks and more on our Spotify Playlist. For more information on OXD, check out our website and accompanying blog at www.occupythedisco.com, like us on Facebook, or follow us on Twitter: @OccupyTheDisco.