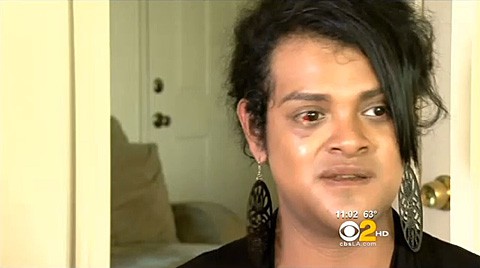 Vivian Diego, the trans woman attacked by a gang of men on Hollywood Boulevard in Los Angeles, is speaking out about the assault, CBS LA reports:
"It was awful," Diego said. "I wouldn't wish the pain I went through on my worst enemy."
The victim suffered a broken jaw, a shattered cheekbone and two cracked ribs. Police are investigating the attack as a hate crime. City leaders announced a $25,000 reward for information leading to an arrest in the case.
"I am not letting this incident, this attack stop me from living my life," said Diego. "As you can see, I'm still fabulous."
Watch, AFTER THE JUMP…