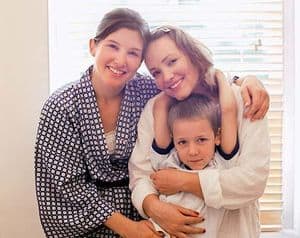 The Southern Poverty Law Center called the ruling "a first in Alabama". The group has just finished representing Chelsea Hughes in Mobile County court. Hughes separated from her then-husband after following him to Mobile from Seattle, due to a military transfer. Once the couple separated, her ex-husband denied her access to her four children, due to the fact that she had chosen to be with a woman after the divorce. She subsequently enlisted the help of SPLC, and filed for visitation rights. Unfortunately, as was noted by the group, gay parents (who are just as, if not more, competent at raising families than straight parents) face an uphill battle when filing for visitation rights in Alabama:
"A circuit judge approved favorable visitation rights in a July 25 order. Although similar rulings may have occurred in Alabama where such orders are not widely published, this appears to be the first time an Alabama trial court has approved standard visitation rights for an avowedly lesbian or gay parent. Overnight restrictions – sometimes referred to as 'paramour' restrictions – especially burden same-sex parents who are still prohibited from marriage in Alabama."
Senior staff attorney Sam Wolfe hailed the ruling as a groundbreaking victory:
"This sets the right precedent for LGBT parents – and any unmarried parent in Alabama because LGBT people and unmarried parents have just as much right to their children as heterosexual couples…Parents should never have to choose between their children and an unmarried partner. LGBT parents have faced serious mistreatment in Alabama and it has got to stop."
Luckily, last week's ruling marks a step in the right direction.