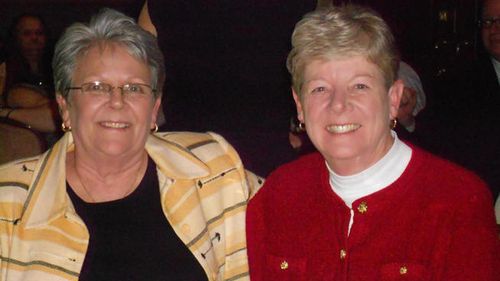 Delaware state Senator Karen Peterson, a co-sponsor of the state's marriage equality bill, and her partner Victoria Bandy, became the first gay couple to marry on Monday morning as the law took effect, NBC Philadelphia reports:
It's a day she never imagined would come. "Never, ever. I still can't believe it. Who would think at 63 I'd be getting married, you know?" said Peterson.
But the senator says she didn't say yes right away, when Equality Delaware asked her to be first. That's because the Senate's last night in session is Sunday and it usually runs all night.
"I hesitated because I thought, 'well, I'm not even going to be awake.' Sometimes I drive home from Dover when the sun is coming up," said Peterson.
Peterson and Bandy married at 8:30 am. Congrats to all the gay couples in Delaware who are doing the same today.