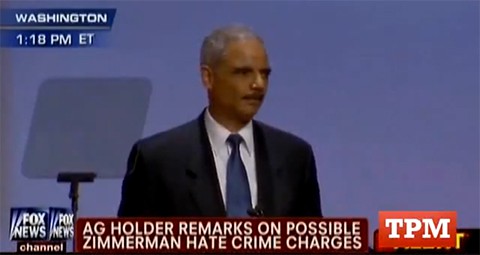 In a speech given today in Washington, D.C. to a gathering of the predominantly African-American sorority, Delta Sigma Theta, Attorney General Eric Holder spoke out about the George Zimmerman case for the first time since Zimmerman was acquitted on all charges:
"The Deltas are deeply and rightly concerned about this case. The Justice Department shares your concern. I share your concern. And as we first acknowledged last spring we have opened an investigation into this matter. Independent of the legal determination that will be made I believe that this tragedy provides yet another opportunity for our nation to speak honestly about the complicated and emotionally charged issues that this case has raised. We must not, as we have too often in the past, let this opportunity pass."
The Washington Post reports that Holder will speak about the Zimmerman case in further detail tomorrow when he addresses the NAACP in Florida. 
In his statement, Holder also pledged, "We are determined to meet division and confusion with understanding and compassion — and also with truth."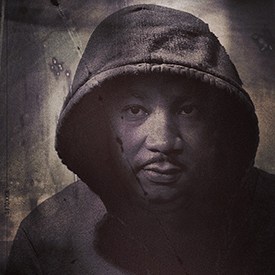 Over the weekend, an image of Dr. Martin Luther King Jr. in a black hoodie, created by concept artist and Disney imagineer Nikkolas Smith back in 2011 in the wake of Trayvon Martin's shooting, went viral after former Obama administration adviser and soon-to-be co-host of CNN's re-vamped political debate show Crossfire, Van Jones, re-introduced the image into circulation on Twitter, asking others to re-tweet and share the image. Rapper Common also shared a version of the image on Facebook and it quickly began to trend on Instagram under the hashtag, "MLK."
"[Smith] titled the image April 4, 1968, the date MLK Jr. was killed, and coincidentally, also Smith's birthday. One of his captions for the image is 'Suspect or Saint?'
'I write that because you don't know who these people are,' he says. 'You don't know if you shot the next Martin Luther King.'"
Watch a short clip of Holder's speech AFTER THE JUMP…
(image: Nikkolas Smith via Facebok)