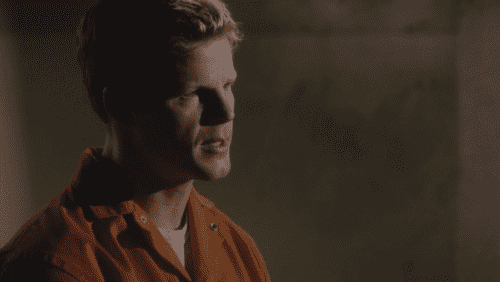 This Sunday at 9 p.m. the major leagues are getting a little bit gayer. The Lifetime series 'Drop Dead Diva' will feature a closeted gay baseball player who is suspected of murder and pondering the decision to come out, a decision which could acquit him of the crime.  
With this latest episode, Drop Dead Diva continues its strong commitment to telling the stories of the LGBT community. Drop Dead Diva received the GLAAD Media Award for Outstanding Individual Episode at the 23rd Annual GLAAD Media Awards for the episode "Prom" in which Jane defends a lesbian couple who want to attend their high school prom together. The episode was based on the story of Constance McMillen, a Mississippi teen who was prevented from bringing her girlfriend as her date to senior prom. Drop Dead creator Josh Berman heard Constance' story at the GLAAD Media Awards the previous year and decided to turn it into an episode. The series also received nominations at the 22nd and 24th Annual GLAAD Media Awards for an episode about a trans woman fighting a legal battle to inherit her wife's assets, and another speaking out against the FDA ban on sperm donations by gay and bisexual men.
This new episode follows a continuing correlation between professional sports and the gay community. After Jason Collins and Robbie Rogers came out earlier this year, and as more and more professional athletes, like Brendon Ayanbadejo and Chris Kluwe, offer their unwavering support, being gay and playing sports are losing their exclusivity. 
Hopefully 'Drop Dead Diva' will continue to tackle storylines which offer unique perspectives on the struggles, both personal and institutional, which the LGBT community faces.  
Watch a clip from the episode, AFTER THE JUMP…