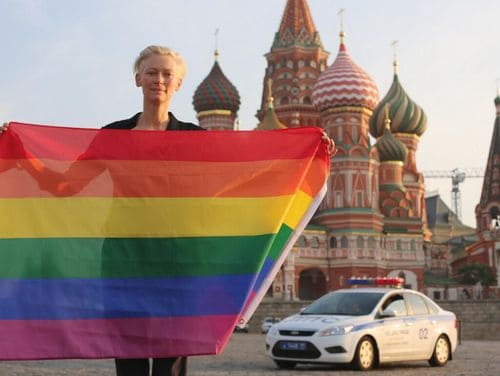 With Russia's new anti-gay "propaganda" ban now in effect thanks to being approved by the Russian Upper House and signed into law by President Putin, travel site Skift now warns that gays traveling to Russia could face being jailed for up to two weeks before being deported from the country. 
Anything considered pro-gay, from gay-affirmative speech, to gays holding hands in public, to even wearing rainbow suspenders is now illegal.
Evidently the law can be interpreted as such that even existing constitutes propaganda that is a "harmful influence on children." This interpretation of Russia's new law exposes the pathetic bald-faced lie that gays in Russia are "[…]ordinary and equal members of society," who "are not being discriminated against in any way."
With the winter Olympics a mere seven months away, it will be interesting to see how Russia's bigotry plays out on the international stage despite the IOC's assurances that Olympians will not be targeted. We'll see how well the institutionalized bigotry is restrained when Johnny Weir takes to the ice.
(image: Tilda Swinton putting herself at risk)