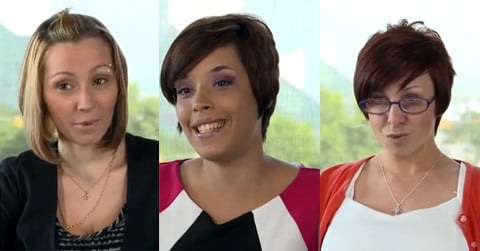 Amanda Berry, Gina DeJesus, and Michelle Knight, the three women rescued last May from a kidnapper who had been holding them captive in a Cleveland, Ohio home for more than 10 years and subjecting them to horrific abuse, speak out for the first time in a video released last night. The clip was reportedly shot on July 2.
Says Knight in the video: "I may have been through hell and back, but I am strong enough to walk through hell with a smile on my face and with my head held high and with my feet firmly on the ground."
Watch, AFTER THE JUMP…
Ariel Castro, the monster who held these women has pleaded not guilty to a 329-count indictment including several kidnapping and rape and one count of aggravated murder, and is being held in lieu of $8 million bail.