Whitewood v. Corbett is a pending suit filed by the ACLU on behalf of 10 same-sex couples and one widow against the state of Pennsylvania, in a challenge designed to strike down the state's ban on gay marriage. The state Attorney General has already announced that she will not defend the case. Now the case has been assigned a judge, and said judge is no stranger to high profile cases surrounding contentious topics.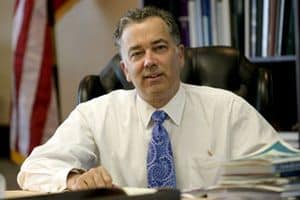 Some may recognize Judge John E. Jones, III, of the Harrisburg-based Middle District of U.S. District Court, as the judge who previously ruled that a School District in Dover was not allowed to teach religiously-tinged Intelligent Design Theory in public schools, also known as the Kitzmiller case. He stated explicitly in his opinion that the district was attempting to "impose a religious view of biological origins into the biology course," despite a ban on state-sponsored religion in the Pennsylvania constitution. He also added that:
"Those who disagree with our holding will likely mark it as the product of an activist judge…If so, they will have erred as this is manifestly not an activist Court."
Before marriage equality advocates can breathe a sigh of relief, it is worth noting that Judge Jones was a conservative appointee who was backed by Rick Santorum (a senator at the time), and advanced by then-President George W. Bush. Before being nominated, Jones, as chairman of the state Liquor Control Board, stopped the sale of a certain beer because it depicted a frog with its middle finger outstretched on the label.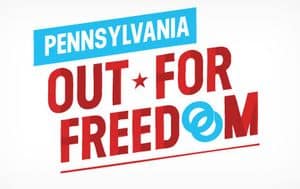 Jones told the Pittsburgh Post-Gazette that he decides every case based on the information that's presented in front of him: 
"I take every case as it comes, but beyond that, anybody who is familiar with the Kitzmiller case understands that I gave both sides ample opportunity to present their cases, and I'll certainly do that in this case as well."
Ted Martin, executive director of Equality Pennsylvania, told the Post-Gazette that he's not worried:
"When fair-minded jurists really think about the facts, they see the hollow nature of the facts against marriage equality…I know for a fact that he is a smart, thorough, fair, jurist and that's all we can ask for."