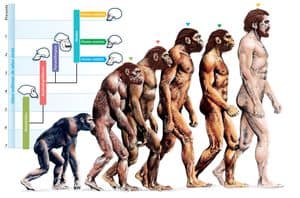 Called the "Next Generation Science Standards", the new guidelines proposed by the state Department of Education seek to revamp science education standards throughout grades K-12 in accordance with an improvement law passed in 2009. The department hosted a hearing earlier today in Frankfort, during which supporters and opponents could meet, discuss, and debate the newly-proposed standards. As was noted by the Courier-Journal:
"The majority of comments during the two-hour hearing came from critics who questioned the validity of evolution and climate change and railed against the standards as a threat to religious liberty, at times drawing comparisons to Soviet-style communism."
Blaine Ferrell, a representative from the Kentucky Academy of Sciences, was one of the few who attended that day who expressed his support of the Next Generation Science Standards. "Students in the commonwealth both need and deserve 21st-century science education grounded in inquiry, rich in content and internationally benchmarked." Another advocate, a biology professor named David Robinson, explained how Kentucky frquently gets overlooked by biotechnology companies, and cautoned that a lack of contemporary science education could potentially cause the state to be "left behind" when it comes to industrial development.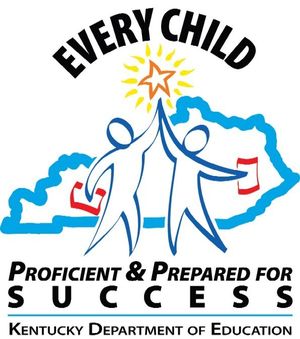 According to The Spectrum, Kentucky's Department of Education did just that. "The standards, which incorporate all areas of science, were developed through a consortium of 25 other states and input from educators and scientists across the nation." Unfortunately, many community members reamined unconvinced. One was Matt Singleton, a Baptist minister and internet radio host from Louisville, who said:
"Outsiders are telling public school families that we must follow the rich man's elitist religion of evolution, that we no longer have what the Kentucky Constitution says is the right to worship almighty God. Instead, this fascist method teaches that our children are the property of the state."
Another, Dena Stewart-Gore of Louisville, claimed that the new standards would single out students with religious beliefs. She subsequently speculated as to the potential consequences:
"The way socialism works is it takes anybody that doesn't fit the mold and discards them…we are even talking genocide and murder here, folks."
Daniel Phelps, an environmental geologist who attended the hearing, fired back:
"I've actually read this, unlike many of the people who have commented today. Everything is actually based on evidence — arguments from evidence are actually given priority in the Next Generation Science Standards."
As was noted by the Huffington Post, states like Kansas, Maryland, and Vermont have already adopted the Next Generation Science Standards. While today's hearing was the only one conduncted in person, the state Department of Education will also be accepting written testimonies until tomorrow, July 31st.