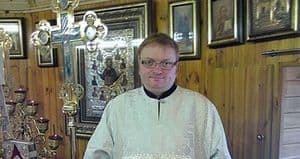 At a legislative meeting in St. Petersburg, co-author of Russia's bill banning homosexuality Vitaly Valentinovich Milonov urged President Putin to not suspend the law during the Sochi Olympics, claiming that doing so would be "selective enforcement." This runs directly counter to the International Olympic Committe's assertions that athletes and spectators would be exempt from the gay ban law. According to Milonov,
[I]f a law has been approved by the federal legislature and signed by the president, then the government has no right to suspend it. It doesn't have the authority.
The timing of the gay ban is going to be problematic for Russia. If it makes an exemption for the spectators and athletes of the Olympics, it undermines the "necessity" of the law and implies that "corruption of children and traditional values" are sometimes ok. If the law is strictly enforced, then it's only a matter of when – not if – spectators and athletes are arrested and deported, which would spark resentments and even possibly incite an international incident.