A verdict for Bradley Manning should be announced later today. 

 Thanks to controversy surrounding his most recent escapades of online "sex messaging", Anthony Weiner has dropped to fourth place in a poll published by the Huffington Post. HuffPost also quipped: "Carlos is in danger…"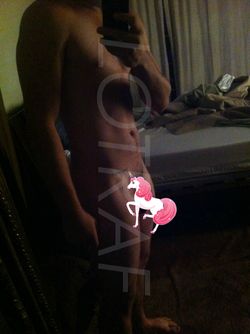 Meanwhile, Cardinal Timothy Dolan has no problem judging gay people, but he refuses to judge Anthony Weiner.

 Debate has emerged online over a nude photo currently making the rounds in various gossip blogs. Life Of The Rich And Famous claims that the member-in-question belongs to celebrity straight-ally Josh Hutcherson. Others remain unconvinced. 

 A teacher who recently appeared on an episode of Bravo's Princesses: Long Island will now be losing her job thanks to an anti-gay slur she used while being filmed. 

 Home prices are continuing to rise, and this most recent year-to-year jump is the highest that the housing market has experienced since March 2006. Experts cite a drop in foreclosures and fewer houses being left on the market among the chief reasons. 

 The NSA has announced that it will be declassifying more documents regarding their controversial surveillance programs. 

 Miley Cyrus released the 'director's cut' of her video for "We Can't Stop". Why do they need a director's cut? To get rid of the product placement, of course!
 Lea Michele has spoken out for the very first time since the death of Cory Monteith. 

 Matt Damon stopped by Univision's Despierta America to promote Elysium. Apparently, he doesn't really speak Spanish, but he seems to at least understand it very well…

 They created a Grumpy Cat Grumppuccino. Seriously…see for yourself.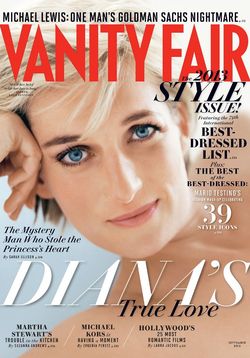 Neil Patrick Harris took his hubby and kids to the premiere of Smurfs 2. Naturally, the whole family was absolutely adorable.

 Angelina Jolie topped the list of highest-paid celebrities.

 Politico recently posted a rather unfortunate typo about Hillary Clinton on its website. 

 Princess Diana will be gracing the cover of September's Vanity Fair, thanks to her new infant grandson and her upcoming biopic with Naomi Watts. 

 Drivers in the town of North Berwick, Scotland, are being advised to keep an eye out for young puffins that could be hiding under their vehicles. Scientists say the young puffins settle there after leaving their burrows for the first time. The Scottish Seabird Centre has issued a statement…but who cares?! Baby puffins!!!