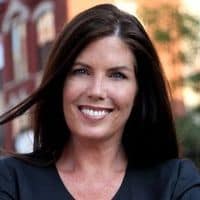 Pennsylvania Attorney General Kathleen Kane won't defend the state's ban on gay marriage in court, according to sources speaking with the Philadelphia Daily News:
Multiple sources confirmed that Kane, who is named along with Gov. Corbett as a defendant in the suit, plans to make the announcement at the National Constitution Center.
The American Civil Liberties Union filed the lawsuit, known as Whitewood v. Corbett, on Tuesday on behalf of 21 state residents. The plaintiffs are 10 couples and one widow who want to marry here, want the state to recognize their out-of-state marriages or want equal protections granted to straight married couples.