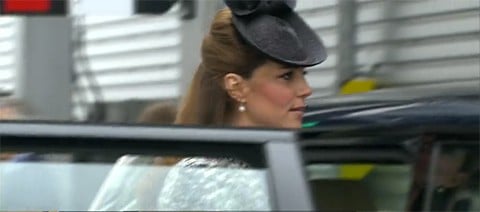 Her royal highness The Duchess of Cambridge is reportedly in labor. After much anticipation and speculation as to the baby's gender, it appears the world will soon get to meet the Prince or Princess of Cambridge. The New York Times reports:
"A brief message on Twitter was the first of a series of carefully scripted disclosures set to culminate in the announcement of a birth that seems certain to draw unparalleled media coverage, even in the annals of Britain's headline-making royal family.
"Her royal highness the Duchess of Cambridge has been admitted to St. Mary's Hospital, Paddington, London, in the early stages of labour," said a message from Clarence House, the official residence of the duchess and her husband, Prince William, the duke of Cambridge.
A spokesman for the couple, speaking in return for customary anonymity, said that the duke and duchess had traveled without a police escort. "Things are progressing as normal," the spokesman said.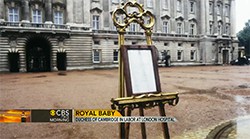 There has been no official word on whether the duke and duchess are expecting a boy or a girl, and information about the birth is expected to be closely restricted. 
The formal announcement that a baby has been born will be made in a statement driven by car from the hospital across London and posted on an easel on the grounds of Buckingham Palace."
A recent change in the laws of succession guarantees that regardless of the baby's sex, once born, the Prince or Princess of Cambridge will be third in line to the throne after Prince Charles, The Prince of Wales, and the baby's father, Prince William, the Duke of Cambridge.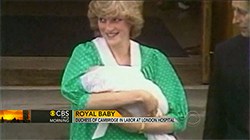 A little over thirty-one years ago, Princess Diana emerged from St. Mary's hospital with Prince Charles and baby Prince William of Wales in tow. William's brother, Prince Harry, was also born at St. Mary's.
Watch a CBS news report on the impending birth AFTER THE JUMP…