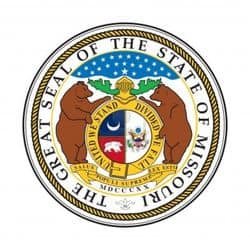 This past February, the Missouri Supreme Court heard arguments challenging a state law banning same-sex marriage. The case was brought before the court after Kelly Glossip, partner to deceased Missouri State Highway Patrol Cpl. Dennis Engelhard, was denied the survivor benefits granted to opposite-sex couples under Missouri Law. 
While is is still not clear if the court will make a ruling on the case, it has asked for attorneys on both sides to file written arguments in light of the Supreme Court's recent decision to strike down Section 3 of DOMA, which dealt with benefits to married couples (including death and inheritance benefits) among other issues. Attorneys for Glossip have already submitted their arguments. They contend that the state's denial of benefits violates the state's equal protection clause, much in the same way that DOMA did so with the U.S. Constitution. State attorneys have until July 29th to submit theirs. 
According to Beaumont Enterprise, Glossip's case was initially dismissed from Cole County Circuit Court before being appealed to the state's supreme court. While the U.S. Supreme Court's decision dealt entirely with separate, federal laws…
"Glossip's attorneys contend in their recent court filing that there is a similar discriminatory principle in Missouri's law that denies benefits to same-sex couples who are legally unable to marry in Missouri."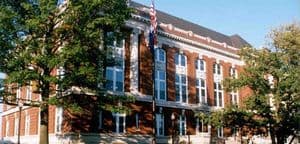 Missouri's constitution does have a same-sex marriage ban on the books, in addition to an equal protection clause. This case is also not the first to use the SCOTUS' recent ruling to challenge anti-gay legislation at the state level. Previously, a federal district court in Michigan cited Windsor v. United States when blocking a state law that would bar employment benefits to same-sex couples. The U.S. Supreme Court also recently declined to hear a similar case over the denial of same-sex partner benefits in Arizona.