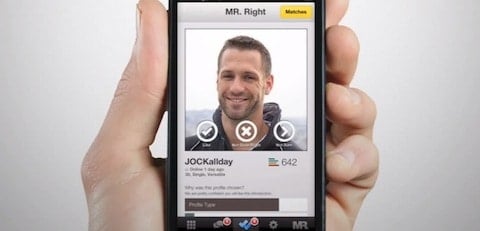 In the sea of mobile dating apps that are little more than palette-swaps of each other, Mister was more of the same when it launched in December 2011. Since then, CEO Carl Sandler had the app overhauled and relaunched for the purpose of changing the way gay men treat and think about online dating. Ironically, Sandler's goal in improving the app was to get people to spend less time using it. In an interview for a piece on the Wall Street Journal he said,
"People felt mobile dating wasn't for them..We wanted to create a place that's different and feels different…[an app] that compliments our lives instead of taking over…We built Mister with the goal of getting people off the app and meeting in the real world."
Mister has over 1 million registered users who have agreed to the app's Code of Ethics, and Carl has a regular advice column over at The Huffington Post.