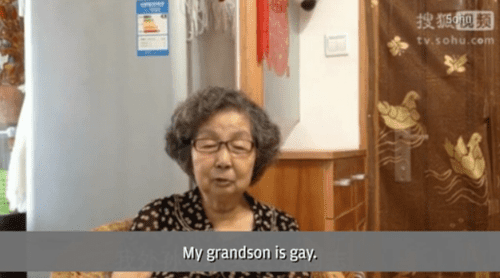 While LGBT people are enjoying greater acceptance in China, many still face difficulty when coming out to their conservative and/or traditionally-minded parents. As a result, many were shocked to see a 90-year-old woman playing such a vital role in the creation of a video by PFLAG China. 
Upon viewing the actual video, though, the woman's comments don't prove to be all that revolutionary. Like many other grandmas the world over, all she wants is to see her grandchild meet someone nice and settle down:
"I am 90-years old. My grandson is gay. He is kind and mature. I hope he will find a boyfriend and live a happy life. And I hope our government supports him."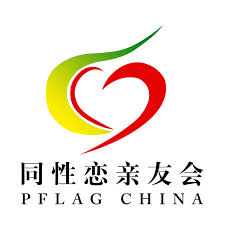 According to Queerty, the video's star is the grandmother of "an engineer in Fuzhou who goes by the alias Mutou". He said that, despite her message of love and acceptance, she "will have to deal with lots of pressure from strangers and relatives." Then again, senior citizens in general aren't exactly known for paying much mind to "pressure from strangers and relatives". 
"Mutou came out to his parents last year, but it was his nonagenarian nana that was the most supportive and understanding. 'She even tried to calm my parents — who were less accepting in the beginning — and asked them to take it easy,' Mutou told the South China Morning Post. 'She did it out of simple love.'"
Watch the full video AFTER THE JUMP and try not to smile…