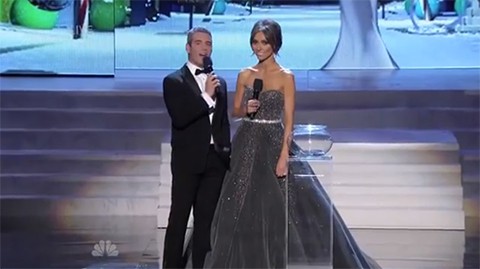 Coming on the heels of the recent anti-gay atrocities in Russia, Andy Cohen announced he will not be returning to his gig as co-host of the Miss Universe pageant in 2013 as the pageant is being held in Moscow for the first time ever.
E! News reports that Cohen, the popular host of Bravo's Watch What Happens Live and the glory that is every Bravo reunion, told two-time co-host Giuliana Rancic, that "he turned [the job] down because '[Russia's] discriminatory policies make it unsafe for the gays who live there and gays coming to work or visit…The law is that anyone under suspicion of homosexuality can be
arrested'…adding that he 'didn't feel right as a gay
man stepping foot into Russia.'"
Cohen has previously co-hosted the pageant in 2011 and 2012. The pageant is put on by the Miss Universe Organization which is co-owned by NBC Universal and Donald Trump.