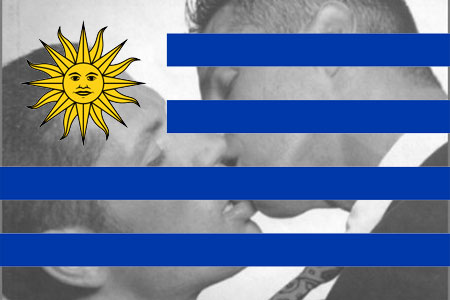 Uruguay's marriage equality law comes into effect today, four months after its passage by the nation's Congress, the BBC reports:
About half a dozen couples should apply for dates at civil registry offices in the coming days, activists say. Following Argentina in 2010, Uruguay became the second South American nation to pass same-sex marriage legislation.
Sergio Miranda and Rodrigo Borda (below), the publishers of a gay magazine in Montevideo and partners for 14 years, are expected to be one of the first couples to tie the knot in the country.