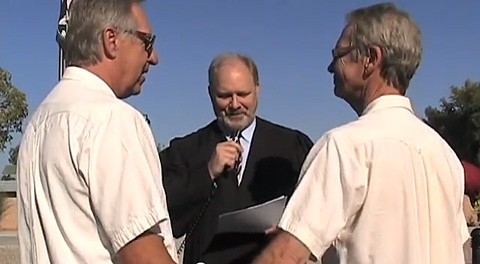 Unlike other states, marriage equality is making its way to the state of New Mexico one county at a time. Earlier this week, only three of the state's biggest counties were issuing marriage licenses to same-sex couples. That number then climbed to five, and finally rose to six as Taos county joined in. But with the state Supreme Court's refusal to issue a statewide ruling on marriage equality, many are worried that same-sex couples who are currently applying for marriage licenses might get caught in a legal limbo if another case challenges marriage equality. AP reports:
"What remains uncertain is when or how a legal challenge over same-sex marriage reaches the five-member Supreme Court. Justices on Wednesday rejected a request to take control of pending lawsuits over gay marriage and consolidate them before a single judge, representing a procedural setback for advocates who hoped it could provide a way for a speedy decision by the court to offer a uniform policy on gay marriage."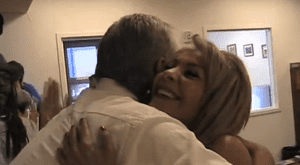 This controversy is only made worse by the fact that New Mexico law does not expressly prohibit or allow same-sex marriage. State statutes have simply called for marriage licenses to have sections for male and female applicants. That fact has been sufficient grounds for county clerks to refuse marriage licenses in the past.
As is being illustrated in county after county, however, more clerks are deciding to represent the right side of history. In the meantime, many legal experts are declaring these new same-sex marriage licenses as valid and unlikely to be unvalidated bny the state supreme court, although many would still prefer the state government to still legalize same-sex marriage statewide to ensure that married couples receivie their proper benefits. Peter Simonson, executive director of the American Civil Liberties Union of New Mexico, told the AP that:
"Until we know for sure that the federal government will recognize marriages in the state of New Mexico, whether or not couples here qualify for joint filing remains uncertain. It's our contention that the federal government should recognize marriages now throughout the state regardless of what county someone gets married in."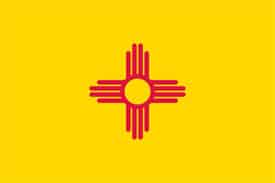 Meanwhile, lawyers are calling the marriages legally sound and solid:
"Folks who have received marriage licenses from county clerks and have gotten married with those licenses are just as married as anyone else," said Brian Egolf, a lawyer who represented two Santa Fe men in a lawsuit that led to a court order directing county officials to issue them a marriage license.
Egolf said it's highly unlikely a court would invalidate the recent marriages that have occurred in the past week since the Dona Ana County clerk, without a court order, started issuing licenses to same-sex couples. The practice soon spread. A judge directed the Santa Fe County clerk a few days later to grant licenses and this week a district court judge in Albuquerque declared that it's unconstitutional to deny a marriage license to gay couples.
State Republicans are already planning to challenge same-sex marriage in court once again. Barry Massey of the AP also predicts that the state legislature will also try to weigh in on the controversy, although the state's governor believes that the issue should be decided by voters. 
In the meantime, happy couples continue to obtain marriage licenses by the hundreds.
Watch footage of the first happy couples to get married in Taos County AFTER THE JUMP…