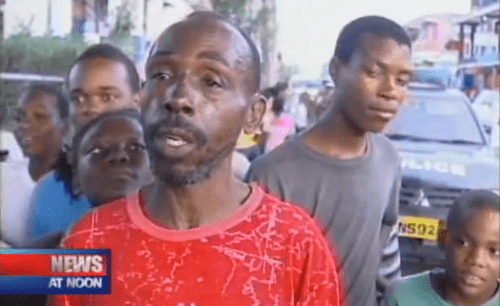 Fierce homophobia and anti-gay violence have been on the rise in Jamaica. With multiple instances of murder and anti-gay mob violence making their way into the headlines in the last month alone, the Caribbean island nation is certainly living up to its distinction as one of the most homophobic places on the planet. This most recent report of two men taking refuge in a police station from an angry mob, just for being perceived as gay, is a continuation of this disturbing trend.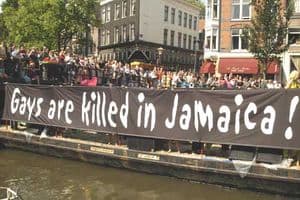 The incident took place on August 23rd in the small town of Old Harbour, St. Catherine. Two men were involved in an automobile accident, but had to make a swift exit when several residents accused them of being gay. An angry mob broke out shortly therafter, forcing the two men to take refuge inside of a nearby police station. The mob reportedly grew as the men continued to take refuge inside, and demanded that police hand the two of them over. Local police had to escort the two men to safety before the mob began to disperse. 
This incident illustrated precisely how hostile of an environment LGBT people face in Jamaica, since the simple accusation of homosexuality was enough to start a mob. This is not the first time such an incident has happened, either. Previously, five men had to barricade themselves inside of a house and protect themselves from a mob, simply because they "appeared to be gay". 
Watch a report from local news, via Jamaican LGBT News … AFTER THE JUMP…