The International Olympic Committee is set to receive a large delivery tomorrow, according to a press release from the LGBT sports group Athlete Ally: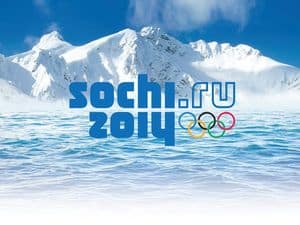 On Wednesday at 2:00 PM local time, All Out will deliver more than 300,000 signatures from All Out members, a letter from British actor Stephen Fry, as well as thousands of signatures from Athlete Ally members and former Olympians including Greg Louganis, a four-time Olympic Gold medalist, to the International Olympic Committee (IOC) headquarters.
This global call is urging the International Olympic Committee (IOC) to condemn Russia's anti-gay laws before the Olympics Games, denounce the laws and urge Russia to ensure the security of all visitors, athletes and Russian people, before, during, and after the Games.
"We hope the International Olympic Committee responds to All Out's members and the millions of people worldwide who want Russia to treat all of their citizens with dignity under the law," said Anastasia Smirnova, from the Russian LGBT Network in St Petersburg. "Unless the anti-gay laws are repealed now, after Sochi Russians will be left with a government ready to punish people simply because of who they are or who they love. We continue our call for world leaders, including the IOC, to speak out now before it is too late."
Olympians and athletes from around the world shared statements of solidarity with All Out and Athlete Ally ahead of the petition delivery including four-time Olympic Gold medalist Greg Louganis, Super Bowl Champion Brendon Ayabadejo, Oakland Raider Chris Kluwe, ATP tennis players Mardy Fish and James Blake, Australian Women's Cricket player Alex Blackwell, and Israeli Basketball Super League's Dan Grunfeld.
"We believe that when people know better, they do better," said Hudson Taylor, Executive Director of Athlete Ally. "We see the opportunity for a globally transformative experience to rise out of the ignorance and bigotry in Russia."
Greg Louganis four-time Olympic Gold medalist and Athlete Ally Ambassador said: "I urge the International Olympic Committee to listen to the more than 300,000 people who have signed Athlete Ally and All Out petitions urging world leaders to speak out against Russia's anti-gay laws. The IOC should urge Russia to repeal their anti-gay laws ahead of the 2014 Olympic Games rather than simply suspending the laws during the games. No one should be satisfied until these dangerous laws are repealed and all Russians are treated with dignity under the law."
Read the statements HERE.