Pink News reports that a 14-year-old boy in Rome committed suicide last Friday at 2am by throwing himself from a balcony after being subjected to frequent anti-gay bullying both online and at school.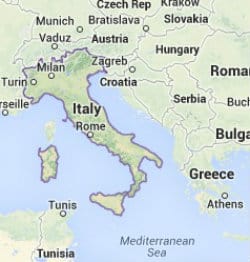 The boy had apparently self-inflicted cuts on his arms and groin before killing himself early Friday morning. He also left a digital and hand-written note apologizing to his family. One read, "I am a homosexual, no one understands my drama and I do not know how to make it acceptable to my family."
The boy's friends reportedly did not know anything was wrong with him before his death.
In November 2012, an openly gay 15-year-old Italian student who regularly wore pink clothes committed suicide by hanging after enduring daily bullying online and at school.
Although Italy does not criminalize same-sex relationships, the country has rejected attempts to legalize same-sex marriage and only has employment protections for gay people with no public accommodation or hate crimes laws covering all LGBT folks en masse.
In July of this year however, Italy's Lower House of Parliament began debating a bill that would criminalize anti-gay discrimination.