Amidst rampant confusion as to what Russia's official policy towards gay athletes and visitors to the Sochi games would be come February 2014, the Russian Interior Ministry seems to have clarified that the nation's anti-gay laws will in fact be enforced during the twenty-second winter Olympiad. According to Ria Novosti:
"Russia's Interior Ministry, which controls the police force, confirmed
Monday that the country's controversial anti-gay law will be enforced
during the Sochi 2014 Olympics."
"The law enforcement agencies can have no qualms with people who harbor a nontraditional sexual orientation and do not commit such acts [to promote homosexuality to minors], do not conduct any kind of provocation and take part in the Olympics peacefully," said an Interior Ministry statement issued on Monday.
It warned against this approach being mixed up with discrimination against gay people.
"Any discussion on violating the rights of representatives of nontraditional sexual orientations, stopping them from taking part in the Olympic Games or discrimination of athletes and guests of the Olympics according to their sexual orientation is totally unfounded and contrived," the statement added.
The head of Russia's National Olympic Committee Alexander Zhukov stated it plainly.
"If a person does not put across his views in the presence of children, no measures against him can be taken," Zhukov said. "People of nontraditional sexual orientations can take part in the competitions and all other events at the Games unhindered, without any fear for their safety whatsoever."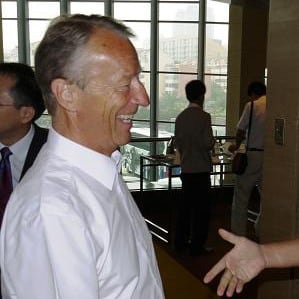 IOC President Jacques Rogge previously said he would seek clarification and proper "translation" of Russia's laws from the Russian Federation before the IOC took a more definitive stance on the subject. With that clarification now seemingly upon us, it is unclear how Rogge and for that matter other members of the IOC as well as individual National Olympic Committees will respond. 
One IOC member, Gerhard Heiberg of Norway (pictured right), who helped organize the 1994 Lillehammer games, spoke out last week, issuing something of an ultimatum to Russia, according to Pink News. Heiberg remarked, "They have accepted the words of the Olympic Charter and the host city
contract, so either they respect it or we have to say goodbye to them."
Reports have also emerged that the IOC is currently seeking a special suspension of Russia's anti-gay laws that would only last for the duration of the Olympics (approximately two weeks). While it is unclear whether the IOC's attempt to temporarily nullify Russia's anti-gay laws pre-dates the statement issued from the Interior Ministry, LGBT activists have been quick to attack such a temporary suspension. LGBT groups Queer Nation, #DumpRussianVodka and Rusa LGBT issued a press release denouncing the IOC's plan and invoked the fiery words of Russian LGBT activists in addition to those of Harvey Fierstein, a recent critic of the Russian regime:
"My family is being driven out of Russia because these laws allow the government to step in and take away the three children my partner and I are raising together," said Masha Gessen, lesbian activist, journalist and the author of The Man Without a Face, the 2012 biography of Vladimir Putin. "Suspending these laws in Sochi for two weeks won't help ordinary gay men and lesbians in the rest of Russia once the Olympics leaves town. The IOC is saying, in essence, that it is willing to work with a fascist government as long as international visitors are protected. This is a profoundly immoral position."
Alexei Davydov, a Moscow-based activist whose friend, Gleb Latnik, was kidnapped and beaten nearly to death after organizing a protest against the laws in Yekaterinburg, Russia's third-largest city, described the circumstances as dire.
"To be gay and Russian is to live in fear," Davydov said. "We are being harassed, arrested, jailed, attacked, and murdered merely for being gay."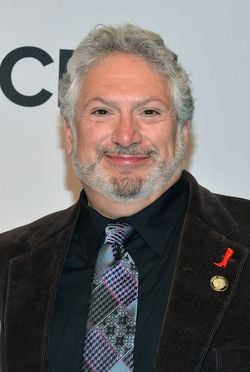 Actor Harvey Fierstein, whose July 22 editorial in The New York Times was among the voices that launched the global Boycott Russia movement, called for the repeal of Russia's anti-gay law in a statement to Queer Nation.
"Finally the IOC realized that the Games cannot go on while these anti-gay laws stand. But suspension of these laws for two weeks is not enough," he said. "Our lives, our families, our freedom are endangered while laws like these are tolerated anywhere in the world. We demand the repeal of Putin's propagandistic legislation. We now put the world community on notice that we are no longer available to be your scapegoats. Enough."
While Fierstein praised President Barack Obama for his recent supportive rhetoric, he slammed world leaders, including Obama, for their inaction.
"I was glad to see President Obama upset by the abuse the LGBT community is suffering at the hands of the Russian government, but outrage is not enough," Fierstein said. "These are not bullies saying unkind things in a schoolyard. These are heads of state enacting a national policy of bigotry aimed at limiting the freedoms of an entire minority."
Previously, President Obama expressed his concern over the human rights abuses in Russia but stated his belief that a boycott of the games themselves was not the best way forward. While others like British PM David Cameron concur, notable dissenters such as Stephen Fry have also made their opinion known.