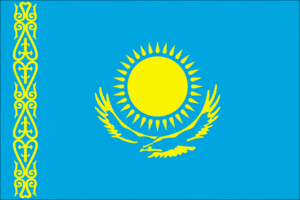 Members of the Kazakhstan parliament want to become the next country to adopt an anti-gay propaganda law, similar to the controversial one adopted in Russia earlier this year. Worse yet, Aldan Smaiyl, the Majilis (the Lower Chamber of the Parliament) member behind this new proposal, wishes to also ban gay clubs in addition to gay pride celebrations and any other public displays of pro-LGBT advocacy. Smalyl previously introduced the proposal this past spring, and plans to bring it up again when the parliament returns from its summer recess in September. 
He told Tengri News that:
"I asked to ban gay-clubs, demonstrations and any and all of these disgusting relations. I received a reply that Kazakhstan had no such law."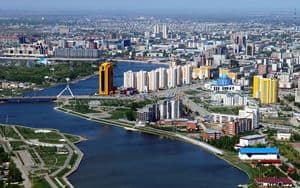 Prime Minister Murat Akhmadiyev opposes adoption of the measure, but only because he feels that discussion of the issue is unnecessary. "Ideally there should not even be any discussions about it, as homosexuality is a clearly unacceptable behavior," he said. "We have always said that our country is different, not like Europe." Should the measure pass in the parliament, Akhmadiyev has stated that he will sign it into law. However, he has also expressed reservation, since "the MP believes that gays should not be infringed on their rights." Tengri elaborated:
"He confirmed that there are many representatives of sexual minorities in Kazakhstan and said banning the same-sex relationships altogether would be inappropriate. But, in his opinion the further 'spread of homosexually' in Kazakhstan should be harnessed and suppressed."
Officials in Armenia also made an attempt to adopt a similar bill earlier this year, but had to abondon it last week due to the widespread outrage that surrounds anti-gay laws in Russia. One can only hope that officials in Kazakhstan experience a similar change of heart.