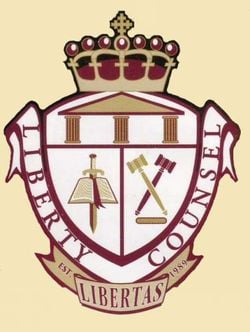 Earlier today, New Jersey governor Chris Christie signed the state's ban on gay-to-straight conversion therapy for minors. In his statement, Christie recognized that the ban was "government limiting parental choice on the care and treatment of their own children." Apparently, the right-wing Liberty Council believes this to be true as well, and announced their plan to file suit and have the ban overturned by the courts. 
The group announced their plan via a press release, which was released almost immediately after Christie signed the bill (entitled "A3371"). In it, the group's Founder and Chairman, Mat Staver, warned that:
"This bill is so broad that parents would be prohibited from seeking help for their son who developed unwanted same-sex attractions after being molested by the likes of Jerry Sandusky. Counselors would only be allowed to affirm these unwanted feelings as good and normal. This is absurd and dangerous. This law would inflict serious damage to children, parents, and counselors."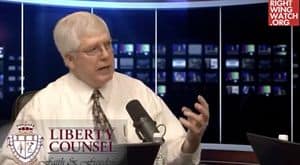 Of course, the false correlation of homosexuality with pedophilia is a familiar and frequently-used tactic by opponents of LGBT rights. HuffPost Gay Voices also notes that the Liberty Council has "recently claimed gay people are controlled by lust and compared gay adoption to owning pets." The group also conveniently forgets to mention the fact that "the American Psychological Association has found that efforts to change sexual orientations can pose critical health risks," a fact that Governor Christie was sure to mention in today's statement. 
The Liberty Institute has said that they plan on filing their lawsuit immediately after the law takes effect. Since it is not yet clear exactly when that will be, New Jersey residents will simply have to wait and see how the controversy pans out. It's almost certain, however, that more statements will be released in the coming hours and days, both supporting and condemning A3371.