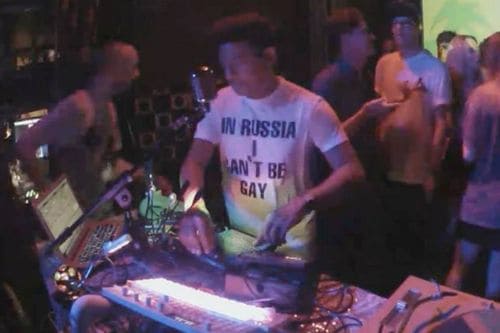 With the rights of LGBT Russians under an even greater attack than before, many advocates and activists across the world have taken to the streets in protest, and/or chosen to fight with their wallets through boycotts of Russian products, or companies simply associated with Russia and its upcoming Winter Olympic Games in Sochi. Members of the international Electronic Dance Music (EDM) community, however, are fighting with their wallets in a new way, by raising money to help LGBT rights groups in Russia fight for equality. Better yet, you yourself can join in on the fundraiser. 
A new complilation, aptly titled LGBT Rights For Russia Now!, features tracks from artists such as Legowelt, Hieroglyphic Being, KiNK & Neville Watson, and Perc. Tracks can be downloaded via Bandcamp for one euro each (approximately $1.33), and the entire compilation is available for ten euro (about $13.33). All proceeds will be donated to GayRussia.eu, the group responsible for Moscow's former Pride celebrations, and whose existence is noe being threatened by Russia's anti-gay propaganda law.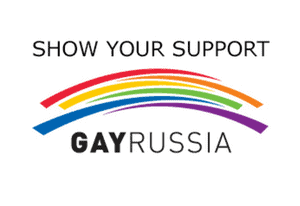 The release of the compilation also comes in conjunction with many "solidarity parties" being held across the world, which seek to raise awareness as well as funds for the same cause. "It's partly to raise awareness, partly to show support, and partly to hopefully generate some cash to make their job and their cause a bit easier," says organizer Vincent Koreman, who is also a producer of experimental techno music. At present, events have been coordinated to take place on September 12 in Berlin (at Berghain), Munich (at Harry Klein), Brooklyn (at Output), and Tel Aviv (at The Block). 
Koreman said in a press release that:
"The music we make, play, and love stems from the gay disco and dance clubs from Chicago. Its power and drive come from the positive vibes and the feeling of love that ooze through in the relentless drum machines and synths. We decided that it was time to speak up. To stand by what we think is right. Freedom to think and act for everyone, across the globe."
Spin magazine offered its analysis of the compilation, and said that it paid homage to the upbeat origins that Koreman while also reflecting more the ominous state of current affairs:
"Perhaps appropriately, given the current state of affairs, an ominous undercurrent runs through many of the album's tracks, which range from slow-motion acid to dub techno, and from lo-fi house to delicate electronica. (If you're familiar with Drvg Cvltvre or RA-X, the music's dark cast will probably come as no surprise.) The rising American producer Huerco S., Dutch electro legend Rude 66, and 'haunted dancehall' troublemaker Leyland James Kirby, a.k.a. the Caretaker, are also among the 24 artists contributing unreleased, exclusive material."
You can view, listen to, and buy the tracks from LGBT Rights For Russia Now! 
AFTER THE JUMP…