The NYT makes note of another threat to gay athletes and allies at the Sochi Winter Olympics: The International Olympic Committee itself.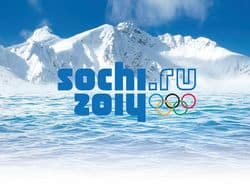 They write:
Just as Russia now prohibits "propaganda" in support of "nontraditional" sexual orientation, the Olympic charter prohibits athletes from making political gestures during the Winter and Summer Games.
So it is entirely possible that any bobsledder or skier wearing a pin, patch or T-shirt in support of gay rights could be sent home from Sochi, not by Russian authorities, but by another group that suppresses expression: the International Olympic Committee.
Would the I.O.C. inflict such a public-relations disaster on itself? Perhaps not. But Olympic officials worldwide, including those in the United States, along with NBC and corporate sponsors, have put themselves and athletes in an awkward position by only tepidly opposing the Russian law that bans "homosexual propaganda."
Today, the International Olympic Committee will receive more than 300,000 signatures urging it to denounce Russia's anti-gay laws. 83 members of Congress this week called on John Kerry to clarify the U.S. State Department's position on the controversy.
Russian officials have issued conflicting statements about whether athletes and visitors to the Olympics will be prosecuted under the anti-gay laws. Thus far, the IOC has said it is standing by assurances
from the Russian government that the laws will not apply to Sochi
visitors, which does nothing to change the fact of their existence and
the human rights abuses being inflicted upon LGBT people there on a
daily basis.
There have also been high-profile calls to move the Olympics from Sochi entirely, led by actor and activist George Takei.