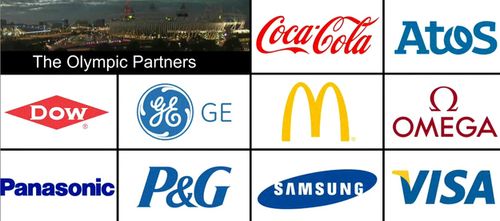 With human rights atrocities causing controversy in Russia, scrutiny of the 2014 Olympic games and its sponsors seems to be at an all time high. LGBT rights advocates have already begun targeting Olympic corporate sponsors such as Procter & Gamble and McDonalds. Now, Buzzfeed is attempting to gather statements from even more corporate sponsors, despite the fact that many seemed reluctant to do so.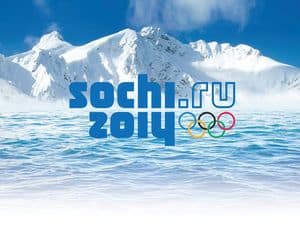 A vast majority of statements provided back to Buzzfeed seemed to echo prior statements made by the International Olympic Committee. Many even referred to some of those statements directly. Those sponsors included Dow Chemical, Samsung, McDonald's and Visa, which all used strikingly similar verbiage "down to the adjectives used, suggesting coordination among the sponsors or directly from the IOC itself." All four, for instance, used the sentence, in some form or another, "___________ believes in the spirit of the Games and its unique ability to unite the world in a way that is positive and inspirational."
Panasonic and Adecco, a workforce solutions company, both chose to give responses that were even less committal. Adecco told Buzzfeed "we're closely monitoring these developments, but I'm afraid we cannot offer a comment at this stage." Panasonic, meanwhile, informed them that the company "has no involvement in, and is not in a position to comment on political and social matters related to the Olympic Games or specific governments in any country or region." At the same time, Procter & Gamble and Microsoft chose not to respond to Buzzfeed at all.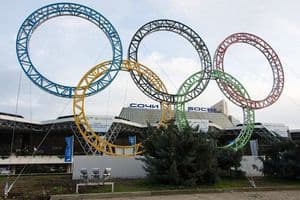 GE seemed to be the one sponsor that was willing to hold th IOC accountable in any way, saying in their statement that "we expect the IOC to uphold human rights in every aspect of the Games." It isn't exactly clear, though, what GE is prepared to do to ensure that standard, or what sort of consequences it intends to present, if any. The IT company Athos took a slightly softer stand, saying that "We are fully confident that the IOC will do the right thing." While that sort of statement is significantly more passive, it at least puts some pressure on the IOC to modify its current stance. 
Some companies also chose to spotlight their previous records of LGBT inclusion and advocacy. One such company was Coca-Cola, which touted its prior record as "a strong supporter of the LGBT community [that has] advocated for inclusion and diversity through both our policies and practices." McDonalds also added in their statement that "there's no room for discrimination under the Golden Arches." 
You can read Buzzfeed's full report HERE.