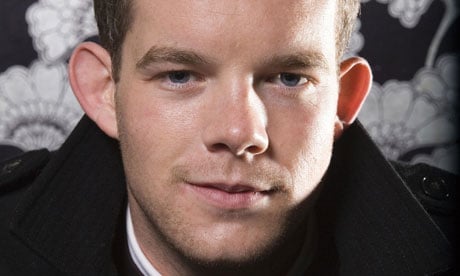 British actor Russell Tovey has joined the cast of the gay-themed HBO drama starring Jonathan Groff, according to The Hollywood Reporter:
Tovey, best known as werewolf George Sands on the hit BBC supernatural drama Being Human — which later inspired a U.S. version on Syfy — has been booked to play the recurring role of Kevin, an accomplished video game wunderkind who has achieved financial and critical success at a young age. Kevin works closely with Patrick, the show's lead, played by Jonathan Groff.
The deal marks the first major U.S. role for the 31-year-old British actor, who is openly gay. Tovey has previously said that he veers away from playing gay roles, telling the Independent, "Every character I play is straight, which is unique, my agent says, because it's not really been done before that someone who is completely out is able to play straight roles. So for me to play gay it has to be something special, because it might actually be more of a risk. So I'm waiting for that role — I want it to be something that moves things forward."
Frankie Alvarez, Murray Bartlett, and Scott Bakula also star in the show, which begins shooting soon in San Francisco. The pilot was directed by Weekend director Andrew Haigh.