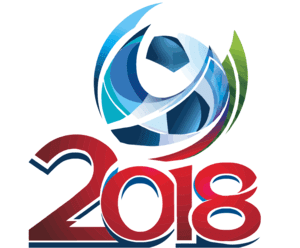 The 2014 Winter Olympic Games in Sochi could prove just the start of the anxiety and frustration already plaguing LGBT athletes, sports fans, and supporters across the globe. Russia is currently set to host FIFA's World Cup soccer tournament in 2018, and Russia 2018's CEO, Alexey Sorokin, is already being grilled with questions.
Sorokin recently gave an interview to World Football Insider, in which he defended Russia's anti-gay laws as "largely misinterpreted." "It is designed against active propaganda of homosexuality, not against homosexuality itself. That is a big difference," he argued. Of course, those committing acts of homophobic violence or luring gay teens on the internet don't seem to be making the same convenient distinction between homosexuality and "propaganda". He assures gay participants in the upcoming tournament that, as long as they keep their private lives to themselves, "they have nothing more to fear." He also adds that:
"They have guarantees and assurances that they will not be affected. The minister of sport [Vitaly Mutko] has given a full and detailed explanation. It would be strange to see someone choose such an event as the Olympic Games as a stage to propogate these ideas. We suppose people come to participate or to watch and be part of it not to display their views. Private life should remain private."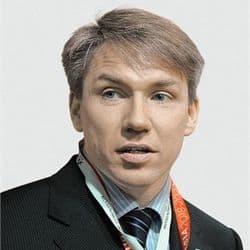 So you're allowed to be gay, just not in any sort of public way…
"Would you like a World Cup where naked people are running around displaying their homosexuality? The answer to that is quite obvious."
The answer might not be as "obvious" as you think. But still, wait for it…
"The Olympics and World Cup are not a stage for various views… not for Nazis, not for any other ways of life. It should be about football and nothing else."
…and there it is. Obviously, this comparison of LGBT people to Nazis hasn't sat well with a host of groups and entities, including FIFA, who asked for greater clarification regarding the law, according to National Post. Unfortunately, the organizers behind Russia 2018 must have given them the answers they were looking for. FIFA said in a statement that:
"Russia has committed to provide all visitors and fans with a warm welcome and ensure their safety. FIFA trusts that the 2018 FIFA World Cup hosts will deliver on this promise."
Before anyone gets too anxious, though, know that FIFA's policies towards discrimination are substantially broader than those currently being used by the International Olympic Commission. Article 3 of its statutes clearly state that:
"Discrimination of any kind against a country, private person or group of people on account of ethnic origin, gender, language, religion, politics or any other reason is strictly prohibited and punishable by suspension or expulsion."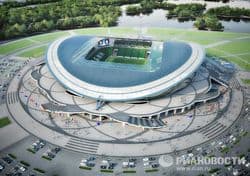 Thus, at least FIFA seems better poised at present to protect its LGBT athletes, coaches, and spectators from Russia's incredibly anti-gay climate. There is no doubt, however, that Sochi's WInter Olympic Games will set some sort of precedent for the World Cup.
It is also worth mentioning that FIFA has already awarded its 2022 World Cup tournament to Qatar, another country with anti-gay laws on the books. Thus, the ripple effects of the 2014 Olympics will almost certainly be felt for years and years to come.