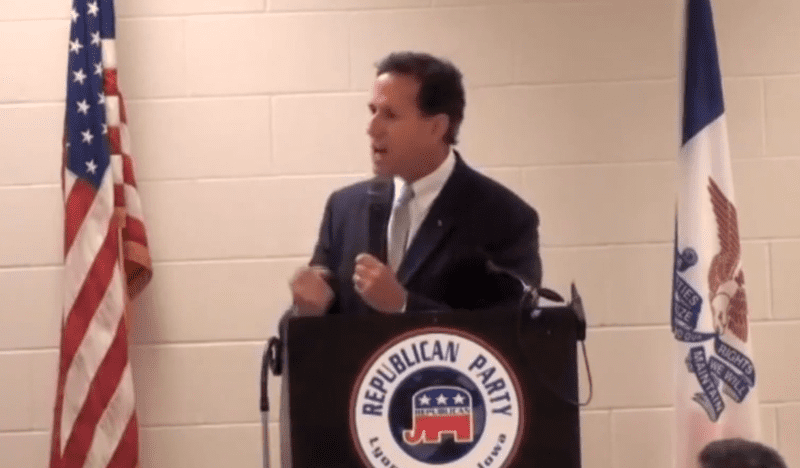 Anyone with an internet connection likely remembers the failure that was Rick Santorum's 2012 bid for the United States presidency. They also probably know that the frothy former congressman and former senator has continued to pop up on Towleroad's radar even after moving to the GOP's back seat. 
This most recent blip comes courtesy of Right Wing Watch, which managed to come across a clip from a Republican Party gathering in Lyon County, Iowa. During this gathering, Santorum gave a speech in which he called the term "middle class" "Marxism talk". 
"Since when in America do we have classes? SInce when in America are people stuck in areas or defined places…that's called a class. That's Marxism talk. When Republicans talk about middle class, we're buying into their rhetoric."
One hopes that Santorum includes himself in that last sentence, since Right Wing Watch was good enough to compile just a couple examples of the many times Santorum has used that very term. His speech goes on to claim that the Republican party is the sole party that "values the dignity of every human life". "Don't let them take what we rightfully own," he warns, as his rhetoric proceeds to get more heated and more vague.
Take in all of Santorum's comments in their original context AFTER THE JUMP…