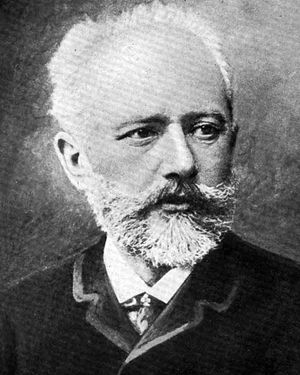 Peter Tchaikovsky, composer of influential ballets such as Swan Lake and The Nutcracker, was almost certainly gay, according to historians. A new article published in The Atlantic Wire details several pieces of evidence, from multiple historians, that the composer very much preferred men. But Russian filmmaker Yuri Arabov, screenwriter of the upcoming 2015 biopic Tchaikovsky, does not believe any of this historical evidence to be accurate. 
"It is far from a fact that Tchaikovsky was a homosexual," he said to a Russian newspaper. "Only philistines think this, what philistines believe should not be shown in films." Arabov is best known as the screenwriter for the Russian director Alexander Sokurov. Together, the two of them have made films about the lives of Lenin, Hitler and Emperor Hirohito. Arabov called Tchaikovsky a man who "is marked by rumors and suffers greatly from this." He also said that he would "not sign my name to a film that advertises homosexuality. Not because I don't have a gay friend, but because this is outside the sphere of art."
According to the New York Times, this most recent interview by Arabov confirms a fear outlined by British actor Stephen Fry in a letter to Prime Minister David Cameron. In the letter, Fry wrote:
"Any statement, for example, that Tchaikovsky was gay and that his art and life reflects this sexuality and are an inspiration to other gay artists would be punishable by imprisonment."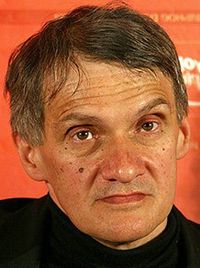 Arabov claims that his stance is primarily due to his own personal views, and not due to the country's anti-gay propaganda laws. As it stands, the law is not exactly clear if portraying Tchaikovsky as a homosexual would qualify as pro-gay propaganda. Novertheless, the Times does make note of the fact that "Russia's culture ministry has stressed that it is interested in patriotic films that will help Russia's image." The upcoming film's director, Kirill Serebrennikov, is one of the most successful stage and film directors in all of post-Soviet Russia. NYT describes him as a director who "managed both to criticize the government and to secure state financing."
"'The true story of the tragic love and death of the brilliant Russian composer,' in which he runs into his first love at a ball only to find that she is married. When she finally leaves her husband, the composer dies of cholera with her at his side."
Let this go on record as one of the many instances of filmmakers taking creative liberties with history in order to make historical figures appear straight to audiences.