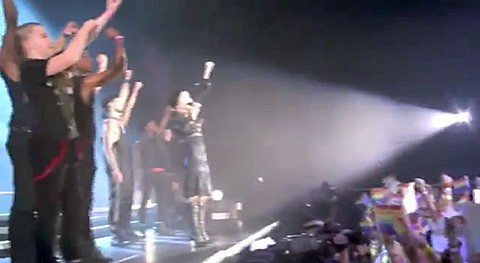 Anti-gay lawmaker Vitaly Milonov appears to be sending a message to performing artists coming to Russia: speak out in favor of gay rights and be investigated. Milonov appears to have triggered an investigation into visits to the country by Lady Gaga and Madonna, both of whom made spectacles of Russia's anti-gay laws during their performances.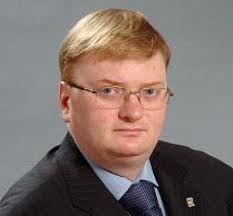 The Guardian reports:
The office of Russia's prosecutor general has issued a statement confirming that neither singer obtained an appropriate visa prior to performing there last year. Madonna, who played in August 2012, and Gaga, who appeared in December, travelled under cultural-exchange visas. These documents "do not grant their bearers the right to engage in any commercial activity," authorities said. According to the Russian legal information agency, prosecutors are now considering asking Russia's foreign ministry or federal migration service to press charges.
As any foreigner who has visited Moscow will know, Russian immigration can be extremely complicated. But Gaga and Madonna's mistakes weren't just discovered by accident: prosecutors launched their investigation only after being contacted by one of the singers' most outspoken enemies.
The man in question was Vitaly Milonov, who serves in St Petersburg's municipal legislature and authored St Petersburg's law banning gay "propaganda" – a model for recent legislation passed by the Duma.