Here's a round-up of some additional Sochi-related items. More to come.
Make sure not to miss a Towleroad headline by following @TLRD on Twitter.
And keep up on all our news on the Sochi 2014 Winter Games and the controversy over Russia's anti-gay laws by clicking HERE.


FOX News commentator Todd Starnes reacts to Obama's press conference statement on the Sochi Games: "Obama said he is looking forward to 'maybe some gay and lesbian athletes bringing home the gold or silver or bronze, which I think would go a long way in rejecting the kind of attitudes that we're seeing there.' It sounds like the president is suggesting a litmus test for membership on the U.S. Olympic team. The president also suggested that Olympic teams without gay or lesbian athletes are somehow weaker than heterosexual athletic teams. 'If Russia doesn't have any gay or lesbian athletes, then that would probably make their team weaker,' the president said during the nationally televised press conference. Why can't President Obama support all of our Olympic athletes — regardless of who they choose to love, regardless of their sexual orientation?"

Buzzfeed looks at 76 countries where anti-gay laws are as bad as or worse than Russia's.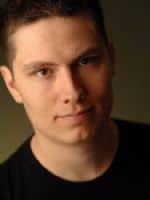 Seattle-based filmmaker Wes Hurley talks about growing up gay in Russia:
It's hard to pinpoint an exact day when I felt a shift in my consciousness – the realization that I did not want to spend the rest of my life in that country, in that culture. The closest to such event was a history lesson on the Holocaust. When my teacher brought up Nazi camps, students started to heckle her, saying things like, 'Hitler should have finished the job.' Before I knew it, the entire class was chanting, 'Kill kikes!' and pounding their fists on their desks. I stared at them, terrified. Adidas track suits, leather jackets, and gold crosses had replaced the Communist uniforms, but they still had the same glassy look in their eyes, the same frenzied anger, and the same impulse to be a monolithic, unquestioning lynch mob.
The teacher was kind of speechless and sort of amused. She was actually smiling. An innocent, coy kind of smile, as if someone had farted. 'You shouldn't be so harsh, just because they're all smart and have lots of money,' was her attempt at calming their anti-Semitism.
That day I came home and told my mom what happened. 'We have to get out of here,' she said, upset but not surprised.

CNN's LZ Granderson on the haunting lesson of the Nazi Olympics:
These new anti-gay laws are disturbingly similar to the anti-Semitic Nuremberg laws Hitler passed before the 1936 Olympics. And with the Pew Institute finding 84% of Russians believe society should reject gay people, perhaps some saying they object to gays for fear of arrest, the world should question how far Russia intends to go.
We should question how far Russia, our lukewarm ally, intends to go and what our participation in the 2014 Olympic Games will look like generations from now.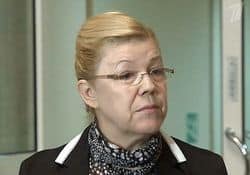 An AP profile on Yelena Mizulina, Putin's morality crusader:
Yelena Mizulina, a member of parliament, has used her position as the head of the Committee on Family, Women and Children to author increasingly conservative laws, including a ban on homosexual "propaganda" that went into force last month.
Her pearls, bland blazers and matronly mien belie a fierce fighter who is ready to take her loudest critics to court. In turn, they have labeled her the "Inquisitor" and ridiculed her online. One recent blog posting shows her gritting her teeth with the speech bubble: "You will behave yourself while on My Internet."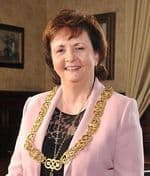 Glasgow's mayor has rejected calls to break ties with its Russian sister city Rostov-on-Don:
The mayor also said she will be on an official visit to Russia this coming September.
Mrs Docherty stated:
Our cities have been twinned for 27 years. That includes a period of the Cold War. … The way to influence policy is to remain within our partnership. It is not practical for cities, countries or states to dissolve long-standing and beneficial relationships because one party does not agree with another's stance on a particular issue. I have written to the Mayor of Rostov-on-Don and made my position clear on the country's anti-gay legislation. What message would breaking up our partnership give gay people in Russia? We would effectively be abandoning them. As Lord Provost and First Citizen of Glasgow my job is to promote Glasgow at home and abroad and, on occasion, raise human rights issues. It is not a grown up position to simply opt out of these arrangements. Exerting influence from within is the way forward. That is the right thing to do.