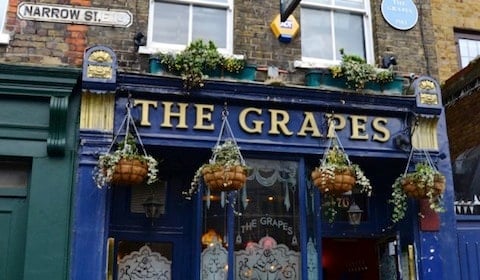 Not unlike Harvey Fierstein, actor Stephen Fry has been very vocal about the gay rights abuses happening in Russia as the Sochi Olympics draw nearer. Fry challenged Prime Minister David Cameron's assertion that Britain's presence in the games is vital to the case for gay rights in Russia. Fry wrote,
At all costs Putin cannot be seen to have the approval of the civilised world. The Summer Olympics of 2012 were one of the most glorious moments of my life and the life of my country. 


For  there to be a Russian Winter Olympics would stain the movement for ever and wipe away any of that glory.
The Prime Minister replied via Twitter with,
Thank you for your note @stephenfry. I share your deep concern about the abuse of gay people in Russia.

'However, I believe we can better challenge prejudice as we attend, rather than boycotting the Winter Olympics. DC.
At this point newspaper publisher Evgeny Lebedev invited the two men to The Grapes, a pub he co-owns with Sir Ian McKellen in Limehouse, to discuss their differences over drinks in a private room. When the meeting ended, sources say that Fry was pleased at Cameron's explanations on how Britain would use its attendance to make the case for gay rights, though no specifics were revealed.