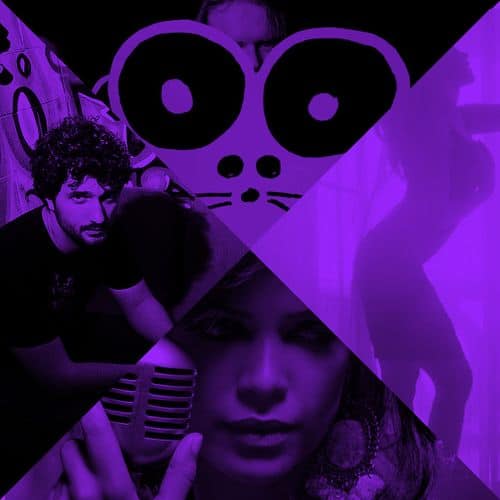 BY OCCUPY THE DISCO / RU BHATT
The OXD Mirror is a weekly music column brought to you by the boys of OCCUPY THE DISCO (OXD), a New York City based collective created by three music lovers, Ru Bhatt, Josh Appelbaum, and Tadeu Magalhães, who want to share their love for disco, house and dance music with the world.  
Mighty Mouse – 'Feel Alright' 
London's Mighty Mouse, a producer and DJ that is no stranger to OXD readers, has had quite the busy year. His partnership with Van She's Matt Van Schie has not only produced some stellar tracks under the moniker Du Tonc but has also resulted in co-founding their own label, Nightfilm Records. To thank his fans and celebrate the label's launch the "Intergalactic Disco Mouse" has released this track as a free download that perfectly encapsulates everything we love about him. With its groovy, disco-pop sound and admittedly cheesy sample, it achieves that 'feel good' moment that we all strive for on the dancefloor.
Mighty Mouse has been a fan of our cause as a straight ally since the inception of Occupy The Disco. Tonight we're excited to feature him as the headliner of our inaugural party with one of NYC's most iconic spaces: Le Bain at The Standard, High Line. To have a traditionally "straight" venue not only cater to a gay audience on a prime weekend night but completely own up to it by quoting our manifesto on their blog shows we are on our path to create an integrated, friendly environment for music fans, whether gay, straight or anything in between. Check out more information on our site, and we encourage anyone in NYC to join us tonight.
Cyclist ft. Maiko Watson – 'Shine'
Cyclist, also known as Toronto's Mark Penner, is a "big fan of old school disco," a fact that is readily apparent through his various remixes and original efforts and his monthly Toronto party, "Beam Me Up." 'Shine,' co-written by vocalist and friend Maiko Watson, is a disco-funk jam that sounds like it could have come from the First Choice era of music with its soulful vocals and hip grooves. In addition to the phenomenal original I also highly recommend the jack-swinging remix by Chicago's Rogue Vogue for a different take that harkens back to the warehouse days.
Yasmin – 'Thinking About You (Futurewife Remix)'
Britain's beautiful siren Yasmin was most recently featured on The OXD Mirror with her contribution to Drums of Death's 'True.' She recently released a daring, sultry cover of Whitney Houston's 'Thinking of You' to much acclaim. While Billon's pulsing, uptempo remix of the cover is certainly gaining notoriety via Radio 1's Annie Mac, Seattle's Futurewife has created a remix that takes the cake. The funky dance-inducing remix is reminiscent of Janet Jackson in her heyday, without becoming a rehash of the Kashif produced 80's synth original.
CONTINUED, AFTER THE JUMP…
Note: I discovered my love for disco and house music through remixes of current pop hits that had a decidedly different vibe from the typical gay-dance music remixes that were popular at the time. In an effort to reach out to a similar audience the songs below feature current hits of some of the most renowned pop divas of our time but you'll find the production on the remixes are actually completely different and sit nicely within the OXD oeuvre.
J.Lo – 'Live It Up (Jesper Samuelsson Remix)' 
Sweden's Jesper Samuelsson draws inspiration from his country's omnipresent summer sun and thankfully removes the ubiquitous Pitbull from J.Lo's original track and creates a slow burning, sun-drenched remix that is full of light and energy. The production relies heavily on lowering the pitch of Ms. Lopez's vocals to create this dreamy, languid tune that will easily serves the purpose of a closing tune for a night of revelry.
Kylie Minogue – 'Skirt (Switch Remix)' 
British DJ and producer Switch takes Kylie's disturbingly dubstep oriented 'Skirt' and makes it all the more pleasing to the ear with this sublime disco remix. The production is sparkly and beautiful, with effervescent synths that complement Kylie's delicate voice quite well and make one question whether her recent signing to Roc Nation records is a wise one given their aggressive approach on the original track.
Mariah Carey – 'Beautiful (Louie Vega EOL Remix)'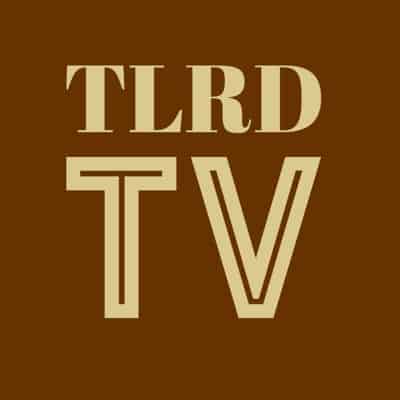 There's no denying that Mariah Carey's 'Beautiful' is one of the best R&B songs to be released this summer. NYC's Louie Vega gives the soulful original a traditional 90's house treatment, making it a fun piano driven ditty that's sure to inject life onto any dancefloor. 
OCCUPY THE DISCO (OXD) curates and recommends music events to the gay community in NYC—in an effort to move the focus of the nightlife scene beyond the promoter and venue and to the music itself. OXD's goal is to educate, entertain, engage and empower the gay audience to reclaim their ability to question and experience the unknown. The OXD Mirror will serve to showcase tunes that are definitely off-the-beaten-path but rightfully deserve the attention of the gay ear.
This week's post was written and curated by Ru Bhatt. Check out more of his music picks on his podcast, The Ru-Mix and on Made In Brazil.

Be sure to check out these tracks and more on our Spotify Playlist. For more information on OXD, check out our website and accompanying blog at www.occupythedisco.com, like us on Facebook, or follow us on Twitter: @OccupyTheDisco.