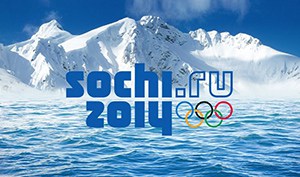 The U.S. Olympic Committee is officially condemning Russia's anti-gay laws while simultaneously insisting that all U.S. Olympians competing at Sochi adhere to them. The AP reports:
On Friday, the U.S. Olympic Committee (USOC) denounced
a Russian law that criminalizes public support for gay rights as
"inconsistent with the fundamental principles of the Olympic and
Paralympic movements" — but asked that athletes abide by it anyway.
"The
athletes are always going into countries with laws different than his
or her own country. They're going to agree with those laws in some ways,
they're going to disagree with those laws in other ways," USOC chief
executive Scott Blackmun told Russia's
R-Sport. "It's our strong desire that our athletes comply with the laws
of every nation that we visit. This law is no different."
BuzzFeed reports that the denunciation from the USOC came after Blackmun's remarks raised some question as to where the USOC officially stood on the "gay propaganda" laws, prompting USOC communications chief Patrick Sandusky to issue a condemnation via Twitter.
Earlier in the week, in a letter dated August 12, Blackmun wrote to the "U.S. Olympic and Paralympic Family" of the IOC's support for LGBT rights while tempering that sentiment with a focus on competition and sport:
"We strongly support equal rights for all and believe that laws
restricting the right to act and speak in support of the LGBT community
are inconsistent with the fundamental principles of the Olympic and
Paralympic movements. We have shared our views with the IOC. At the same
time, however, we cannot forget that we are first and foremost a sports
organization. Our mission is to help enable American athletes to win
medals at the Olympic and Paralympic Games."
Neither Blackmun nor Sandusky discussed what action, if any, the USOC would take should an American Olympian willfully violate Russia's anti-gay laws in a show of solidarity with LGBT rights during the Sochi games. Refering to U.S. mid-distance runner Nick Symmonds who this week dedicated his silver medal from the World Athletic Championships in Moscow to his LGBT friends, the AP notes that Blackmun did make a brief if diplomatic statement:
"I know he feels strongly about this issue as many Americans do, beyond
that we really don't have any comments…We encourage
our athletes to work within Russian law, and I know Nick is trying to do
that as well."
The timing of those games, just months before the Sochi games, combined with the controversy surrounding Yelena Isinbayeva's recent remarks, has created quite the headache for an exasperated IOC, according to AFP:
The controversy over the anti-gay law has stubbornly refused to go
away before and during the World Athletics Championships with one senior
IOC member cursing the government for their timing.
"Why on earth didn't the government wait till after the Sochi
Olympics. It's created a right old mess," he told AFP on condition of
anonymity.