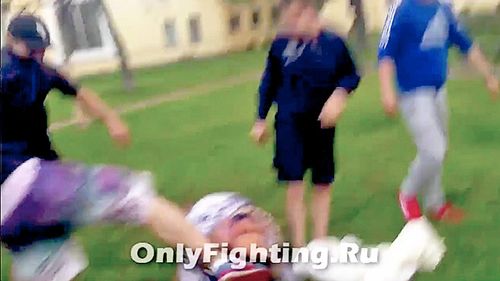 Previously, Towleroad has shown you bits and pieces of the horrifying social media posts coming from Russia. Anti-LGBT vigilantes have taken to the web attempting to lure unsuspecting victims into meeting a potential partner at a particular time and place, only to surprise and ambush them as soon as they show up. These vigilantes then record the violent ambushes before posting them on the web, often outing victims to their family and friends.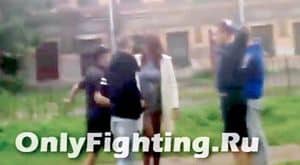 This latest video is simply one of the latest to pop up on the Russian social media site VK.com. In it, five men ambush and brutalize a trans woman in a public park. Since the video begins with the physical attack, it is not immediately apparent if the traditional pre-ambush verbal confrontation and interrogation took place. Nevertheless, the end result is a chilling attack that is among the most violent to find its way to the web. 
The video does not appear to be directly affiliated with the "Occupy" extremist movement perpetuated by infamous Russian ultra-nationalist and former skin head, Maxim Martsinkevich, AKA "Cleaver". Instead, the video appears to be affiliated with a site called OnlyFighting.ru, which hosts videos of amateur "street fights" from around the globe. John Aravosis of AmericaBlog attempted to upload a copy of the video to YouTube. Its ultra-violent content promptly got it removed from the site. Aravosis also reports that: 
"The Russian government refused to investigate these crimes, even with videos clearly showing the hometowns and faces of the perpetrators.  Only a week or two ago, when the international press picked up on this story did the Russian authorities claim they would investigate. No word on anything they've done to solve and stop these crimes."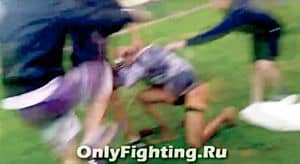 According to Aravosis, the video's title even goes so far as to label the victim a "homosexual", illustrating the perpetrators' ignorance to the difference between being gay and transgender. Then again, even if these attackers had been aware of the difference, it is unlikely that their response would have been any different. 
Those wishing to view the video can do so HERE. Be advised, however, that it portrays graphic and disturbing content.