Back in August we reported that the Alaska Division of Personnel and Labor Relations was considering changing the definition of "family" to include same-sex partners.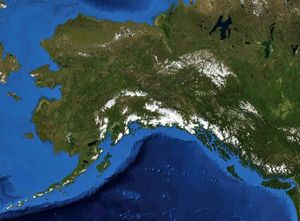 Yesterday, it did, the AP reports:
The board adopted new wording in regulations that allows state employees to take leave due to a serious health condition involving a same-sex partner and include same-sex partners in the definition of immediate family for that purpose.
To be eligible, the rules state the same-sex partners must provide proof that they meet five of eight criteria, including such things as a joint mortgage or rental agreement, joint ownership of a vehicle or being named as the primary beneficiary in a partner's will.
Same-sex marriage is barred under Alaska's constitution. But the Alaska Supreme Court in 2005 found it is unconstitutional to offer valuable benefits to the spouses of public employees but not to same-sex domestic partners.
The language on leaves was adopted unanimously but the board voted 2-1 on the definition of 'family', with one member opposing.
More here.