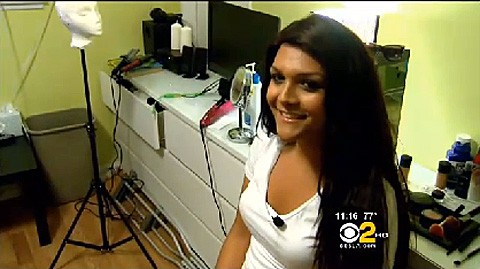 Cassidy Campbell is among ten nominees for Homecoming Queen at Marina High School in Huntington Beach, California, CBS Los Angeles reports:
These days, Campbell has nothing but excitement as the majority of students have embraced her being transgender. To many, it's no big deal.
"Yesterday at school during 4th period the announcements came on to name the official top ten [nominees] and I was one of them. I was like, 'Oh my gosh! Are you serious? I actually got it?'" said Campbell. She told Butler she's always known she was a girl despite being born a boy.
In two weeks, Campbell finds out if she officially becomes Homecoming Queen — she would be one of the first in the nation to be transgendered.
She said it would be great for the school to recognize what she has always known.
Watch CBS LA speak to Cassidy and her mom, AFTER THE JUMP…