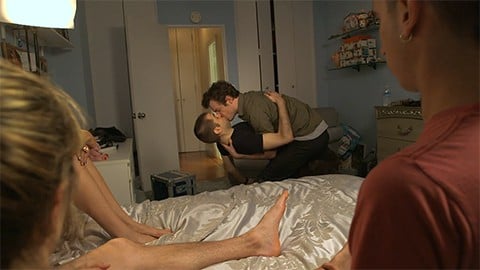 "Westchester," the second episode of Whatever This Is, the addicting and endearing follow up to Adam Goldman's hit The Outs, has debuted. As Ari and Sam do time in Westchester on a job, Lisa explores becoming a governess of sorts for a well-heeled lesbian couple. Ari's relationship with Toby also begins to heat up.
Watch, AFTER THE JUMP…
In case you missed it be sure to check out Episode 1 first.
Whatever this is. • Westchester from Rascal Department on Vimeo.