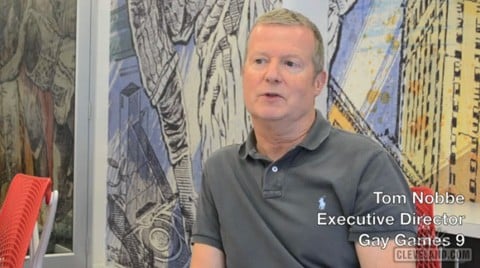 Leaders in Cleveland's LGBT community talk to the Northwest Ohio Media Group about how recent hate crimes at the city's Cocktails Lounge and the upcoming Gay Games in 2014 are an opportunity to raise awareness about how LGBT are disenfranchised in the state and lift Cleveland's reputation as an LGBT-friendly city.
Watch, AFTER THE JUMP…
Cleveland.com adds:
The Diversity Center of Northeast Ohio has developed a four-hour training to give to businesses that wish to be a sponsor of the games or a certified vendor.
Peggy Zone Fisher, the group's president and CEO, said the training would examine companies' policies and procedures and rate them on how LGBT friendly the business is.
"We're not going to rewrite their handbook," she said.
Fisher, pointing out that it's not against the law in Ohio for employers to fire employees for being gay, said the training is a way to use the Gay Games as a spring board to make Cleveland more LGBT friendly long term.
"The sustainability piece of this training is going to be getting those protections in place in the policies and procedures of the companies," she said.
Public attention to the hate crimes has also brought light to what LGBT leaders see as another omission in the law – one that Ohio Rep. Nickie Antonio plans to address.