A bill passed in the Costa Rican legislature in July which contained language that appeared to offer a path to legal same-sex marriage in the country offered hope to gay couples but now a court appears to have ruled against the loophole, the Costa Rican Times reports: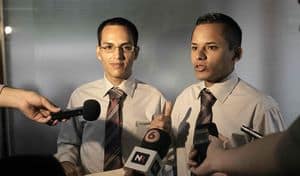 We knew that the next step in trying to get this loophole recognized as law in Costa Rica was for it to be ruled on in the Costa Rican court system to set legal precedence in the country. 
The first case has been rejected but the fight will continue.
The Family Court of San Jose closed the loophole that was key to the gay marriage movement in Costa Rica.
This court rejected the request of Alberto Gonzalez and Lorenzo Serrano whom were asking for recognition of their civil rights as a couple to get married.
But the Family Court ruled the Family Code only applies to the unions formed between a man and a woman.
Gonzalez and Serrano have seven years of living together in Escazu and stated that they will continue to fight for civil recognition of their union.
The couple's lawyer, Marco Castillo, president of LGBT organization Diversity Movement, said that they had already appealed the judge's decision and are waiting for a response. The Supreme Tribunal of the Family Courts will hear the appeal.
"We're hopeful that the Family Court will resolve the matter favorably and that we hope we can move forward with this law because the law is clear," Castillo told The Tico Times.
González and Serrano were one of several couples who applied for a same-sex domestic partnership on July 9, following the approval of a reform to the Young Person Law. The amendment states that common-law marriages shall be granted without "discrimination contrary to human dignity."