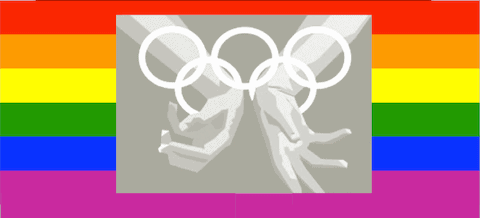 The Facebook group "Boycott 2014 Winter Olympic Games in Russia" issued a press release yesterday calling for an "International Day of Solidarity" in global support of LGBT rights in hostile countries like Russia and Uganda. This Sunday, September 8th, rallies will be held in 20 cities across the world to protest the abuses and persecution that LGBT citizens suffer in those countries as well as put pressure on the International Olympic Committee to address the human rights concerns for the Sochi Olympics.
The event will kick off in New York at Union Square this Sunday at 3pm, spearheaded by organizers Oscar Aydin and Josh Wellman and presenting LGBT Russian speakers who will offer insight into what life in Russia is like for them and other LGBT citizens. Wellman said of the rally,
The reality is, the Olympics are likely to proceed in Sochi, and the United States is likely to participate. But the games are a point of pride for the very same politicians who have created this dangerous legislation. It makes sense that the festivities have become a focal point in pushing back. Then of course the question is, what's next? How do you actually help bring about change? That's one thing we hope this rally helps set in motion.
The press release, which includes the rally times (in local time) and locations, as well as their respective Facebook invites, can be read AFTER THE JUMP…
Download International Day Of Solidarity Press Release (PDF)